The goal of fitness training can be maintaining a good health, but the aim can also be more specific, such as weight loss, strength building, endurance or rehabilitation. It is important to establish the most important goal in order to determine the appropriate training.
Find a summary of possible fitness goals here.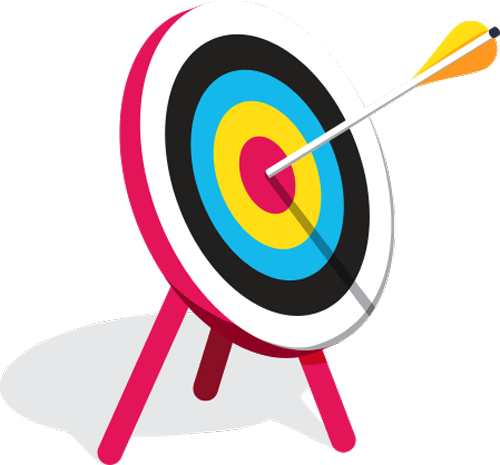 Goal:
Fitness
Do not forget that it is important for the beginner, but for the experienced sportsman as well, to follow a good balanced training program.
Goal:
Flexibility
Stretching exercises with the help of a partner or with the use of a fitness device, you can improve and develop the flexibility of your joints. Maintaining freed movement of the joints can considerably increase the quality of life.
Goal:
Interval training
By alternating moderate to heavier fitness exercises with breaks or another form of relaxation, the specific results of the short-term strength effort can improve. This type of training is widely used in running programs and cross-fit training programs.
Goal:
Weight loss
Exercising in combination with healthy food is the most effective way to lose weight. The burning of calories during a cardiovascular workout gives long-lasting result. With strength training, calories are burned even long after the training. It is clear: sports, fitness and intensive exercise is the best way to lose weight.
Goal:
Strength
Using resistance to improve muscle and tendon strength, strength training can provide significant improvements to health and overall quality of life. Benefits include increasing bone, muscle, tendon, and ligament strength. Strength training can also improve cardiac function, help with weight loss and elevate good cholesterol.
Goal:
Athletics
Improvement of athletic performance can be achieved through the combination of the development of strength, speed, endurance, balance, coordination, flexibility and the prevention of injuries, nutritional advice and confidence.
Goal:
Cardio training
Cardio training is indispensable for good health. Effective cardio training strives for better endurance and perseverance.
Goal:
Rehabilitation
Every rehabilitation program is meant to restore the body, improve the condition through physical exercise and regular exercise.